Вход
Войти в учетную запись
Регистрация
Создать учетную запись
Забыли Пароль
Забыли пароль?

Войти в учетную запись
Создать учетную запись
Забыли пароль?
У вас уже есть учетная запись?
Вход
Новости
ПОСЛЕДНИЕ НОВОСТИ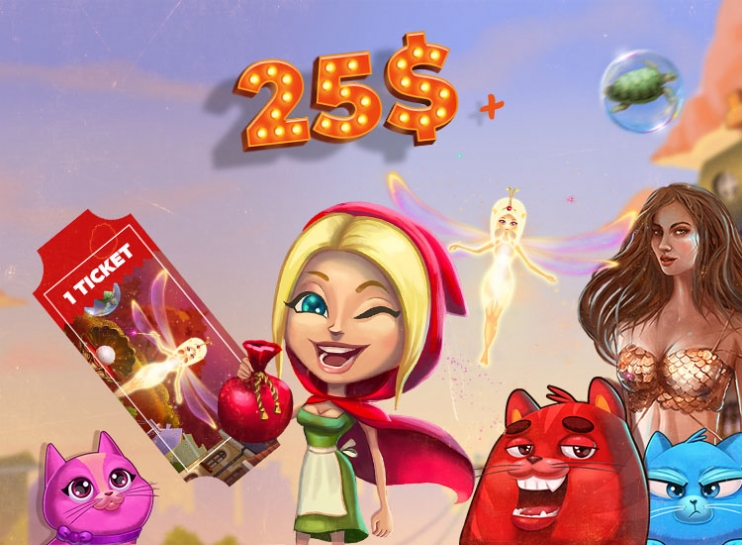 ONE LOVE TOURNAMENT
27 Mar, 2018
From 14 February until 19 February there will be only love, only Riobet! All you need is 30 000 CP! Embrace romantic adventures.
The entry and rebuys in the tournament are performed by issued tickets. (TICKET). For every ticket you will get 25 tournament chips. These chips can be used for play in popular slots. Those who have more wins than others get the prize. Good luck!
FREE TICKETS
The tournament tickets you will get after entering the promocode in My bonuses:
for VIP players 7 tickets - promocode OL18V
for GOLD players 3 tickets - promocode OL18G
for CLASSIC players 1 ticket – promocode OL18C All deposited money total amount must be more than 100USD / 100EUR / 10000rub / 5000uah / 10mBTC
MORE TICKETS
How to claim the bonus:
1) Make a deposit from 50USD / 50EUR / 2mBTC. (The bonus is available if you already have this or bigger amount on your balance)
2) Open "My Bonuses" and activate the promocode EXTRA25
3) Activate the bonus €25 with x40 wager.
4) After 100% completing of wagering requirements you will see the bonus "Ticket 1" in My Bonuses.
Attention! This is a reload promocode and bonus. You can use it once daily until 19/02/2018. It means you can get +5 Tournament tickets in total.
OPEN «ONE LOVE»
Последние новости